SKTLs Space Newsletter: Harvesting Orion, 87 Launches from Florida, NASA Budget Crunch, and Much More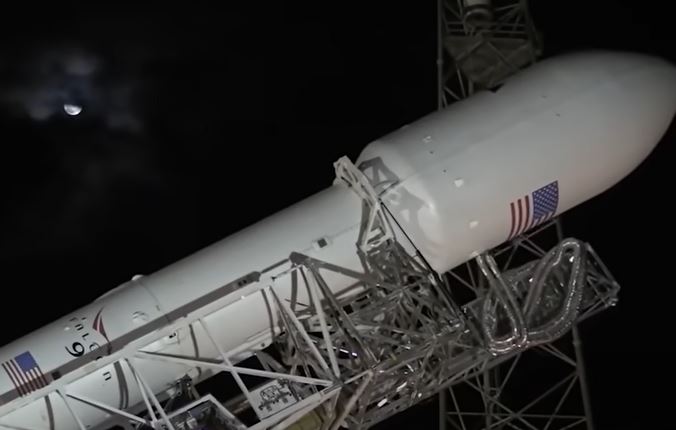 SKTLs Space Newsletter #45 includes information about harvesting data from the Orion spacecraft for the Artemis 2 mission, the Florida space coast is forecasting 87 launches for the upcoming year, NASA is facing an overall budget crunch, research being done on the ISS, the Space Startup Bootcamp is helping startups navigate the regulatory terrain of the space industry, the last astronaut from the Apollo 7 mission dies at 90 years of age, fun facts about exoplanets and other updates about space exploration and the space industry.
"What does an astronaut call his ex from space?
SpaceX!"
scarymommy.com
Space News
Harvesting Orion
The Orion spacecraft is home, data from the spacecraft's journey will be an important asset for the Artemis 2 mission.

Florida Space Coast Launches, 2023 
The U.S. Space Force is preparing for 87 launches from Florida's Space Coast this year, including SpaceX, debuts of ULA's Vulcan and Relativity's Terran 1 rockets.

NASA's Budget Crunch
NASA allows Earth science missions to participate in an upcoming review of extended missions, amidst warnings regarding budget pressures overall.

Space Station Research
Human research, space botany, and tiny satellites are all part of the mission.

Space Startups Bootcamp
The Space Regulatory Bootcamp, backed by the U.S. AFRL and SpaceWERX, helps startups navigate the space sector's complex regulatory environment

Apollo Astronaut Walter Cunningham Passes
Walter Cunningham, the Apollo 7 mission's last surviving astronaut, dies at 90.
Fun facts about space life…
An exoplanet is a planet that orbits a star outside of our solar system There are more than 4,000 known exoplanets, and counting. 
Humans are hard at work surveying and learning about the variety of worlds out there among the stars. Could any of these exoplanets support human life?
SKTLs Telegram… Join the SKTLs Telegram to communicate with the SKTLs community.

SKTLs Discord Channel… Join the SKTLs discord community to network with other space crypto enthusiasts and stay up to date on space, SKTLs crypto and more.

The SKTLs team hosts a zoom call every Wednesday!  THIS IS YOUR OFFICIAL INVITE TO SEE WHAT'S GOING ON BEHIND THE CURTAIN AT SKTLs! If you want to volunteer or just want to sit in and listen, click the link below on Wednesday's at 4pm EST and the host will let you in. 
SKTLs weekly team meeting  🛰🌎🚀🌕🔴
Copyright © 2023 sktls.com, All rights reserved.