SKTLs Space Newsletter: Artemis 1 Launches, CAPSTONE's In Lunar Orbit, The X-37B Space Plane's New Record and Much More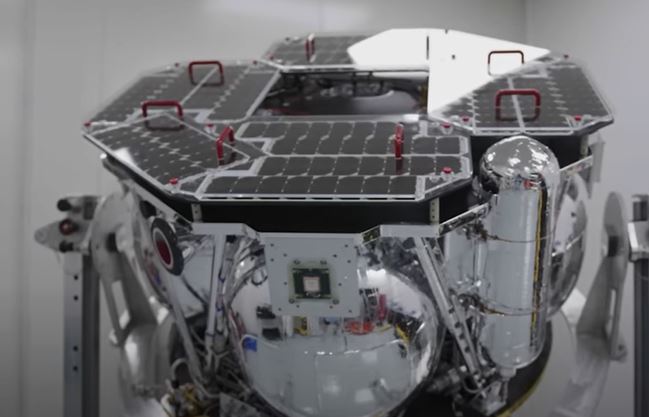 SKTLs Space Newsletter #42 includes information about the recent Artemis 1 launch and mission, CAPSTONE reaches its intended lunar orbit, the X-37B Space Plane sets a new in-orbit record, South Korea's Danuri Orbiter achieves interplanetary internet connection, NASA's Venus mission delay is affecting other missions, Rocket Lab basks in the success of the CAPSTONE mission, private sector and startup news and some fun facts about the effects of cosmic radiation on space life.
"What should you do if you see a spaceman?
Quickly park your car in it."
keeplaughingforever.com
Space News
The Artemis 1 Launch
SLS has launched Artemis 1 and it's headed toward the moon!

NASA's CAPSTONE Spacecraft Arrives
The NASA CAPSTONE Spacecraft has found its spot in space, reaching a near-rectilinear halo orbit (NRHO).

The X-37B Space Plane
The X-37B Space Plane sets a new endurance record, beating its previous record of 780 days.

South Korea's Danuri Orbiter
Danuri, South Korea's robotic lunar orbiter, achieved interplanetary internet connection by way of delay-disruption tolerant networking.

NASA's Venus Mission
Delaying the NASA Venus mission has put a few kinks in the organizations space exploration schedule.
SPACE STARTUP AND PRIVATE COMPANY NEWS
SATELLITE RIDESHARE
SpaceX launches a pair of Intelsat satellites.  SpaceX successfully launches replacement satellites, but it's the final flight for this Falcon 9 booster.
SPACE-BASED CLOUD INFRASTRUCTURE
LEOcloud and Axiom Space.  LEOcloud, a startup focused on space-based edge computing, has announced a strategic collaboration agreement with Axiom Space.
SPACE-BASED CLOUD INFRASTRUCTURE
Kayhan and Morpheus.  Kayhan Space and Morpheus Space announced a strategic partnership, offering collision avoidance solutions.
PROPULSIONS  MANUFACTURER
Benchmark expands.  Benchmark Space Systems has increased staff, facilities and has booked more than 250 new orders.
SATELLITE  MANUFACTURER
SFL offers support for HawkEye 360.  Space Flight Laboratory won a significant award, offering developmental support for Hawkeye 360.
ORBITAL DEBRIS REMOVAL
ClearSpace's collaboration with Intelsat.  ClearSpace, the Swiss orbital debris removal startup, is building on core capabilities it's already developing for the ESA.
ORBITAL TRANSFER VEHICLE MANUFACTURER
Starfish books launch for a mission next fall.  Starfish Space plans to perform the first satellite docking test using electric propulsion, attempting to rendezvous with another spacecraft.
Fun facts about space life…
Space radiation is one of the main health risks for humans in space. Harmful effects of space radiation are a major challenge for short and long-term missions.
Could synthetic hibernation provide some answers for future developments to protect humans from cosmic radiation?
SKTLs Telegram… Join the SKTLs Telegram to communicate with the SKTLs community.

SKTLs Discord Channel… Join the SKTLs discord community to network with other space crypto enthusiasts and stay up to date on space, SKTLs crypto and more.

The SKTLs team hosts a zoom call every Wednesday!  THIS IS YOUR OFFICIAL INVITE TO SEE WHAT'S GOING ON BEHIND THE CURTAIN AT SKTLs! If you want to volunteer or just want to sit in and listen, click the link below on Wednesday's at 4pm EST and the host will let you in. 
SKTLs weekly team meeting  🛰🌍🚀🌕🔴
Copyright © 2022 sktls.com, All rights reserved.