SKTLs Space Newsletter: From Dusk To Polaris Dawn, China's New Spaceplane Wows, ESA Moves To SpaceX and Much More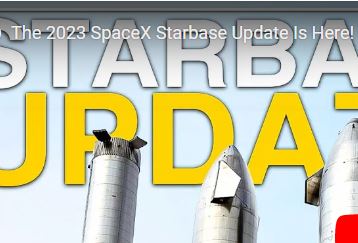 SKTLs Newsletter #39 includes information about the most recent status of the Polaris Dawn crewed mission, China's new Spaceplane is doing things other planes can't, the ESA moves two of its missions to another private launch provider, Space Force has a new process for funding and a new set of millions to dish out, what happened on this day (Oct. 25th) in space back in 1671, a full update on the SpaceX Starship and the SW Texas Starbase, space startups are growing more than just they're funds (SpaceX, Orbit Fab, Apex, Preligens and Relativity Space) and fun facts about the effects cosmic rays have on star formation within galaxies.
"What do you say to a three-headed alien?
Hello. Hello. Hello."
redbubble.com
Space News
Polaris Dawn Crewed Mission
The billionaire-backed private astronaut mission, launching on a SpaceX Crew Dragon, can't seem to get off the ground.

China's Spaceplane
China's new spaceplane is pushing all the boundaries and now has some new funding.

ESA Missions
SpaceX gets two more missions as the ESA manages loss of access and delays with other launch providers.

Space Force Funding
Space Force funding is on fire, vendors will compete for millions.

On This Day In Space!
October 25, 1671: Iapetus was discovered by Giovanni Cassini.
SPACE STARTUP AND PRIVATE COMPANY NEWS
SATELLITE CONSTELLATION
Starlink is taking preorders. SpaceX has started accepting preorders for high-speed broadband service on private jets.
SATELLITE INFRASTRUCTURE
Orbit Fab secures a new investor. Orbit Fab, a startup developing infrastructure for refueling satellites in orbit, just added more funding to the $17 million it had raised previously.
SATELLITE MANUFACTURER
Apex raises seed round. Apex envisions manufacturing small satellites in Los Angeles, CA., with some big name VCs getting on board.
SPACE INFRASTRUCTURE SOFTWARE
Preligens aims high. French startup Preligens is expanding its U.S. subsidiary with a new bid to be a long-term supplier to the U.S. Department of Defense.
LAUNCH VEHICLE MANUFACTURER
Relativity Space expands its test facilities. Relativity Space will be developing more than 150 acres of land at a space cecnter in Mississippi for testing its engines.
Fun facts about space…
Galaxies are in the business of star formation, but how do they now when the work is done?
New clues show evidence that cosmic ray electrons play a major role when it comes to slowing the rate of star formation as galaxies evolve.
SKTLs Telegram… Join the SKTLs Telegram to communicate with the SKTLs community.

SKTLs Discord Channel… Join the SKTLs discord community to network with other space crypto enthusiasts and stay up to date on space, SKTLs crypto and more.

The SKTLs team hosts a zoom call every Wednesday!  THIS IS YOUR OFFICIAL INVITE TO SEE WHAT'S GOING ON BEHIND THE CURTAIN AT SKTLs! If you want to volunteer or just want to sit in and listen, click the link below on Wednesday's at 4pm EST and the host will let you in. 
SKTLs weekly team meeting  🛰🌎🚀🌕🔴🔵
Copyright © 2022 sktls.com, All rights reserved.
You are receiving this email because you opted in via our website.