SKTLs Space Newsletter: ISS Newbies, Hotels In Space, Regolith & Rockets Plus Much More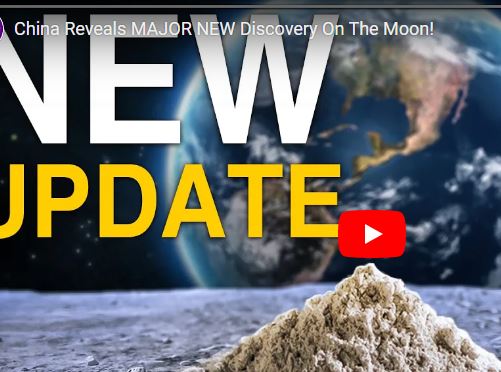 SKTLs Space Newsletter #37 includes information about the new astronauts headed to the ISS and their mission, the latest fueling test for the Artemis 1 SLS rocket, Hilton space suites on Starlab's future space station, new regolith samples taken by the Mars Preseverance rover, Blue Origin's recent catastrophe, the JWST has a glitch and what NASA ground teams are doing to fix it, the DART mission's upcoming impact with an asteroid next week, what happened in space on this day back in 2003, China's newest discovery on the moon, the latest space startups news and interesting facts about the Earth's moon.
"What did Neil Armstrong say when no one laughed at his moon jokes?
I guess you had to be there!"
thoughtcatalog.com
Space News
Soyuz Rocket Launch In Kazakhstan
A NASA astronaut and two Roscosmos cosmonauts are safely in orbit on a Soyuz MS-22 spacecraft.

Artemis 1 SLS Fuels Up
NASA needs to know whether the SLS rocket is ready for its first test flight.

Hilton Space Suites
The hotel giant is signing on to help create Starlab.

The Perseverance Sandbox
The Mars rover has found some new ground worth digging into.

Blue Origin Rocket Malfunctions 
Rocket malfunction has the Bezos rocket company grounded, for now.

NASA Investigating JWST Glitch
NASA's ground team is forced to postpone observations.

NASA's DART Mission
Next week, humans will get a crash course on the potential benefits of kinetic impacting.

On This Day In Space!
September 21, 2003: The first spacecraft to orbit Jupiter goes down in a blaze of glory.
SPACE STARTUP AND PRIVATE COMPANY NEWS
SPACE ROBOTICS
Plans for lunar power service. Astrobotic unveils plans for creating long-term infrastructure on the lunar surface.
SATELLITE CONSTELLATION
Cellphone compatible constellations. Lynk Global has secured regulatory approval to test its planned services in 18 countries.
SATELLITE MANUFACTURER, SPACE ROBOTICS
SAIC and Rogue Space. SAIC is partnering with Rogue Space, a first-generation manufacturer of orbital robots.
LAUNCH SYSTEMS
Centrifugal launch system. SpinLaunch raises millions and gets access to testing at Spaceport, New Mexico.
Fun facts about space…
With all of the buzz going on about the moon in space exploration we thought it would be nice to get a better understanding of that great pie in the sky.
Our moon is the only place beyond Earth where humans have set foot and is the fifth largest of the 200+ moons orbiting planets in our solar system.
SKTLs Telegram… Join the SKTLs Telegram to communicate with the SKTLs community.

SKTLs Discord Channel… Join the SKTLs discord community to network with other space crypto enthusiasts and stay up to date on space, SKTLs crypto and more.

The SKTLs team hosts a zoom call every Wednesday!  THIS IS YOUR OFFICIAL INVITE TO SEE WHAT'S GOING ON BEHIND THE CURTAIN AT SKTLs! If you want to volunteer or just want to sit in and listen, click the link below on Wednesday's at 4pm EST and the host will let you in. 
SKTLs weekly team meeting 🛰🌍🚀🌕🔴🔵
Copyright © 2022 sktls.com, All rights reserved.