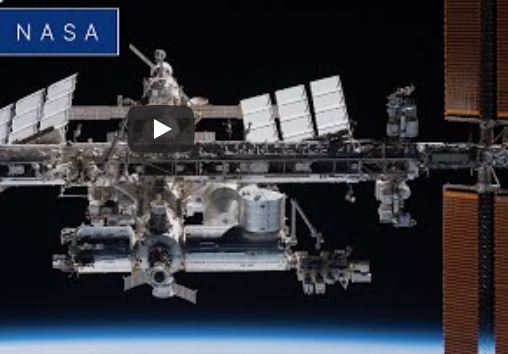 "What channel do astronauts watch when they want to laugh?
The comet-y channel!"
credit- rd.com
Space News
Long March 5B Rocket Stage Reentry
Six days after launching a space station module into orbit, debris from a Chinese Long March 5B rocket made a blazing reentry into Earth's atmosphere.

EnVision Mission Is Pulling The Aerobrake
NASA and ESA are committing to three new missions to Venus, all due to launch by the early 2030s.

Space Force Future Investments 
Space Force, the military branch responsible for providing satellite-based services to the U.S. armed forces, has been assigned another role.

Commercial Space Station Development Concerns 
NASA and companies selected to begin development of commercial space stations are encountering some criticism.

Rocket Lab Launches Recently Delayed
Rocket Lab's delayed launch is now scheduled to launch Aug. 2 (tomorrow) from New Zealand.

On This Day In Space!
August 1, 1968: Production of the Saturn V moon rocket comes to an end.
Fun facts about space…
Stellar flybys may have an effect on the formation of planets and galaxies. Do stellar flybys disrupt planet formations? What exactly do stellar flybys do? Does this event happen in other systems? And, did our own solar system experience a stellar flyby in its youth?
What do UX Tauri, RW Aurigae, AS 205, Z CMajoris, and FU Orionis have in common? They're young stellar systems with disks where planets could form. It appears those disks were disturbed by stellar flybys or other close encounters in the recent past.