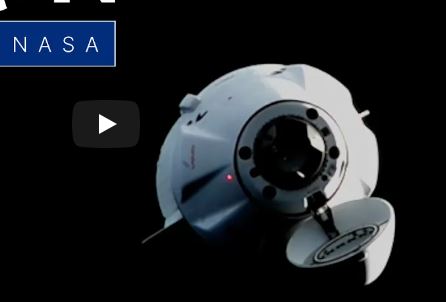 Space News
SpaceX, The Sixth Launch This Month
SpaceX's latest Falcon 9 sends another batch of satellites into orbit.

China's New Experiment Module
Introducing the Wentian module, designed for on-orbit experiments.

South Korea's First Moon Mission 
A SpaceX Falcon 9 will be launching the Korea Pathfinder Lunar Orbiter (KPLO).

Progress Continues, NASA Artemis I 
NASA technicians are preparing the rocket, hoping for August launch.

Satellite Dodges Space Junk
Avoiding space debris is quickly becoming a major priority for satellites.

Scientists Calculate Space Debris Risks
With the growing number of rocket launches, new study warns that the latest predictions are conservative estimates.

On This Day In Space!
July 26, 2005: Space shuttle Discovery launched its first mission following the Columbia disaster.
SPACE STARTUP AND PRIVATE COMPANY NEWS
SPACE COMPANY VENTURE CAPITAL
Stellar Ventures unveils new fund. Stellar Ventures, working closely with Stellar Solutions, unleashes multi-million dollar space startup fund.
SPACE LOGISTICS SERVICES
D-Orbit space logistics business. D-Orbit satellite services, from debris removal to space-based cloud computing.
Fun facts about space…
Ever wonder how humans track space debris in order to calculate the inherent risks associated with the growing space economy?
From orbital operations safety to managing meteoroid and debris protection, the Space Surveillance Network is a fine tuned tracking system for objects orbiting the Earth.