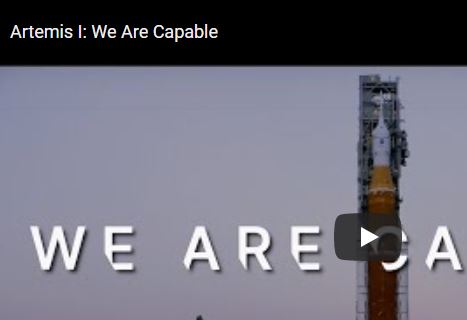 SKTLs Newsletter #31 includes information about ULA's recent launch for the DoD, CAPSTONE's starts its journey, New Zealand joins the ASAT testing ban movement, Artemis 1 arrives at the VAB, Virgin Orbit's recent success, what happened on July 5th in space in 2015, the SLS/Orion rocket rundown, recent news about space startups and interesting facts about space.
ANNOUNCEMENT: This is a call to all SKTL Token holders to please put a little of your SKTL tokens into the Pancake Swap Liquidity Pool if you can. It helps provide liquidity for all these new space enthusiasts trying to buy SKTLs. (You do risk trading some of your SKTL tokens for BNB if pooled as new SKTL buyers come in but again, it helps the community to put at least a little bit of your SKTL tokens into a liquidity pool. Thank you.

And just a reminder that if you got the airdrop, you could sell your SKTL tokens on pancake swap. Yes, we literally gave people enough money to (help) pay rent when we did the 100% free airdrop. And guess what — selling your SKTL tokens also provides liquidity for the community.

If you'd like help selling your SKTLs (or if you'd like help putting some of your SKTL tokens into the liquidity pool) please email

[email protected]

and we'll be happy to set up a time to talk you through it on the phone or over zoom.
"What kind of music do planets sing?
Neptunes!"
credit- funology.com
Space News
ULA's Atlas 5 Launch
The ULA successfully launched the DoD's $1.1 billion USSF-12 mission.

CAPSTONE
The Cislunar Autonomous Positioning System Technology Operations and Navigation Experiment (CAPSTONE) cubesat is on its way to the moon.

ASAT Testing Ban
New Zealand joins the effort to build momentum for a global prohibition on anti-satellite weapons testing.

Artemis Moon Rocket
The first launch in a series of increasingly complex missions that will enable humans to explore the Moon and Mars is closer than ever.

Virgin Orbit's Launch
Virgin Orbit successfully placed a set of payloads into orbit for the company's first nighttime launch.

On This Day In Space!
July 5, 2015: The Russian Progress 60 successfully docked with the ISS.
SPACE STARTUP AND PRIVATE COMPANY NEWS
ROCKET MANUFACTURER
OneWeb to launch second-generation satellites. Relativity Space announces a launch services agreement with OneWeb.
SATELLITE MANUFACTURER
Kongsberg and NanoAvionics. Kongsberg Defence & Aerospace will acquire a majority stake in NanoAvionics, valuing the smallsat manufacturer at around 65 million euros.
Fun facts about space…
Current plans call for the space station to be operational until 2024, while ISS partners are discussing a possible extension until 2028.
The Space Station flies at an average altitude of 248 miles (400 kilometers) above Earth. It circles the globe every 90 minutes at a speed of about 17,500 mph (28,000 km/h). In one day, the station travels about the distance it would take to go from Earth to the moon and back.
SKTLs Telegram… Join the SKTLs Telegram to communicate with the SKTLs community.

SKTLs Discord Channel… Join the SKTLs discord community to network with other space crypto enthusiasts and stay up to date on space, SKTLs crypto and more.

The SKTLs team hosts a zoom call every Wednesday! THIS IS YOUR OFFICIAL INVITE TO SEE WHAT'S GOING ON BEHIND THE CURTAIN AT SKTLs! If you want to volunteer or just want to sit in and listen, click the link below on Wednesday's at 4pm EST and the host will let you in.
SKTLs weekly team meeting
Copyright © 2022 sktls.com, All rights reserved.