SKTLs Space Newsletter: Decentralizing Space, Starliner Success, Blockchain Space, NASA Delays And Much More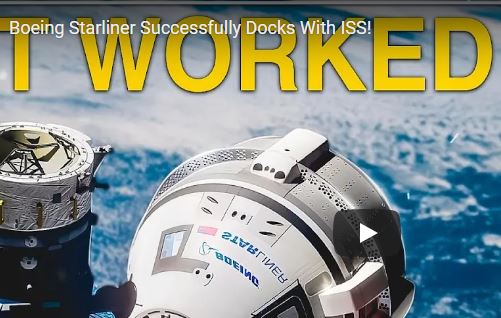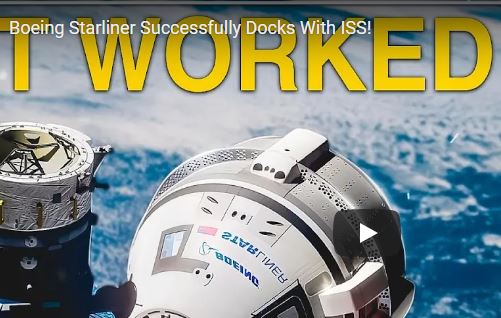 SKTLs Newsletter #29 includes information about the utility of decentralization regarding space economy sustainability, Starliner's recent success, Lockheed and Filecoin partner to create blockchain for space, NASA's recent delays, newbies at the Lunar Gateway Outpost, on May 27th, 2009 in space, Space Race updates, space startup news and fun facts about the history of water on Mars.
ANNOUNCEMENT: This is a call to all SKTL Token holders to please put a little of your SKTL tokens into the Pancake Swap Liquidity Pool if you can. It helps provide liquidity for all these new space enthusiasts trying to buy SKTLs. (You do risk trading some of your SKTL tokens for BNB if pooled as new SKTL buyers come in but again, it helps the community to put at least a little bit of your SKTL tokens into a liquidity pool. Thank you.

And just a reminder that if you got the airdrop, you could sell your 35701 SKTL tokens for more close to $1000 right now on pancake swap. Yes, we literally gave people enough money to (help) pay rent when we did the 100% free airdrop. And guess what — selling your SKTL tokens also provides liquidity for the community.

If you'd like help selling your SKTLs (or if you'd like help putting some of your SKTL tokens into the liquidity pool) please email 

[email protected]

 and we'll be happy to set up a time to talk you through it on the phone or over zoom.
"Why haven't aliens come to our solar system yet?
They read the reviews: one star!"
credit- scarymommy.com
Space News
Decentralized Approaches To Space Sustainability
The space economy is ringing the bell, team work makes the dream work.

Starliner Concludes OFT-2 Test Flight
A six-day un-crewed test flight to the International Space Station has finalized its mission.

Lockheed Martin, Filecoin Foundation Plan 
How a blockchain network in space could help save the space economy.

Software Problems 
NASA delays yet another mission.

The Lunar Gateway Outpost
New progress made regarding collaborations for human and robotic lunar missions.

On This Day In Space!
May 27, 2009: Expedition 20 doubles space station's crew size.
SPACE STARTUP AND PRIVATE COMPANY NEWS

PROPULSION MAUFACTURER
Launcher wins a new contract.Launcher was just awarded the SBIR Phase 2B tactical funding increase.
SPACE ECONOMY
10 startups for the 2022 space accelerator.Ten startups will soon start a four-week course with mentors and experts from AWS and program partner AlchemistX.
Fun facts about space…
In the past humans have questioned the existence of water on Mars, now science is trying to pinpoint exactly how it all dried up.
Many scientists had assumed that losing carbon dioxide from the atmosphere, which helped to keep Mars warm, caused the trouble. However, new findings are leading us in another direction.
SKTLs Telegram… Join the SKTLs Telegram to communicate with the SKTLs community.

SKTLs Discord Channel… Join the SKTLs discord community to network with other space crypto enthusiasts and stay up to date on space, SKTLs crypto and more.
The SKTLs team hosts a zoom call every Wednesday! THIS IS YOUR OFFICIAL INVITE TO SEE WHAT'S GOING ON BEHIND THE CURTAIN AT SKTLs! If you want to volunteer or just want to sit in and listen, click the link below on Wednesday's at 2pm EST and the host will let you in.
SKTLs weekly team meeting
Copyright © 2022 sktls.com, All rights reserved.
You are receiving this email because you opted in via our website.