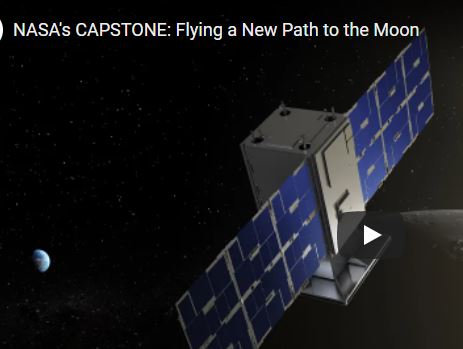 SKTLs Newsletter #28 includes information about the recent Space Force decision to increase cislunar surveillance, circumstances on the ISS resulting from sanctions on Russia, the recent impact of space debris in India, Boeing's Starliner test approaching soon, Rocket Lab's recent earnings report reveals a divergence in its business revenues, Europe's largest-ever rocket gets delayed, what happened on this day in space in 1974, the Capstone sats upcoming mission to orbit the moon, space startup news and interesting facts about the recently discovered star called HD222925.
Thanks for joining the SKTLs community mission to help create a sustainable space economy. It's more apparent than ever that we all have an immediate responsibility to protect the planet and help progress human space migration.

The SKTLs family wants to keep you up to date and informed on the development of the space economy, space exploration and space related cryptos. In this newsletter subscribers will find recent news about space, including lots of interesting facts about our new frontier.
"What did the astronaut say when he crashed into the moon?
I Apollo-gize!"
credit- astronautfoods.com
Space News
Surveillance Beyond Earth Orbit
Growing activity in xGEO could turn cislunar space into a contested domain.

Sanctions & The ISS Partnership
Sanctions on Russia for its invasion of Ukraine are leading to some administrative difficulties.

More Suspected Space Debris
Several pieces of suspected space debris fell into rural western India on May 12.

Update On Boeing's Starliner Test
Details regarding Boeing's Starliner astronaut taxi test flight, launching tomorrow.

Rocket Lab Revenues
Rocket Lab's earnings report showed a remarkable difference between its launch business and its space systems business.

Europe's Biggest Rocket Gets Delayed
Europe's largest-ever rocket is still grounded because of bureaucratic obstacles.

On This Day In Space!
May 17, 1974: NASA launches the first satellite of its kind.
SPACE STARTUP AND PRIVATE COMPANY NEWS

SPACE TUG MANUFACTURER, SATELLITE RIDESHARE
Launcher announces its first customers. The first flight of the Launcher space tug will include a mix of commercial and academic payloads..
SATELLITE PROPULSION MAUFACTURER
Chinese satellite propulsion startup secures funding. Chinese aerospace propulsion startup Kongtian Dongli was established in March 2022 and has already secured an enormous angel round financing deal.
Fun facts about space…
Ever wonder what stars are made of? It turns out they have differences and there are too many to count so far.
One particular star called HD 222925 was recently discovered and it has 65 heavy element properties, including gold.
SKTLs Discord Channel… Join the SKTLs discord community to network with other space crypto enthusiasts and stay up to date on space, SKTLs crypto and more.
The SKTLs team hosts a zoom call every Wednesday!  THIS IS YOUR OFFICIAL INVITE TO SEE WHAT'S GOING ON BEHIND THE CURTAIN AT SKTLs! If you want to volunteer or just want to sit in and listen, click the link below on Wednesday's at 2pm EST and the host will let you in. 
SKTLs weekly team meeting 🌎🛰🚀🌕🔴
Copyright © 2022 sktls.com, All rights reserved.