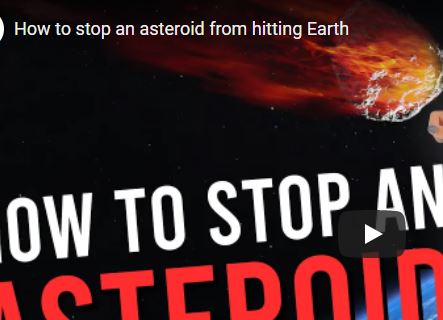 SKTLs Newsletter #27 includes information about the current issues with space traffic, the United State's commitment to space safety, space ecosystem fundamentals, the recent discovery of the Milky Way's supermassive black hole Sagittarius A*, this weekend's lunar eclipse, building microgrid power systems on the moon, how to stop an asteroid, this day in space back in 2000, space startup news and fun space facts about syzygy.
Thanks for joining the SKTLs community mission to help create a sustainable space economy. It's more apparent than ever that we all have an immediate responsibility to protect the planet and help progress human space migration.

The SKTLs family wants to keep you up to date and informed on the development of the space economy, space exploration and space related cryptos. In this newsletter subscribers will find recent news about space, including lots of interesting facts about our new frontier.
"Why is the moon constantly moody?
It's just going through a phase!"
credit- rd.com
Space News
Space Traffic Management Will Accelerate Industry Growth
There's been a call for a revamped Space Traffic Management (STM) policy structure.

Space Safety Concerns
The U.S. is showing more commitment to the growing economic importance of space.

Space Ecosystem Fundamentals
Space, the critical infrastructure at the foundation of all other global infrastructures.

Meet Sagittarius A*
Astronomers have unveiled images of a supermassive black hole at the center of the Milky Way.

This Weekend's Total Lunar Eclipse
All of South America and most of North America will get to see this season's greatest lunar eclipse.

Powering The Moon
Sandia National Laboratory is back to designing microgrids, but this time it's for the moon.

On This Day In Space!
May 12, 2000: The first commercially financed spacewalk.
SPACE STARTUP AND PRIVATE COMPANY NEWS
🚀ROCKET MANUFACTURER, 🛰SATELLITE RIDESHARE
Orbex unveils its rocket prototype.British microlauncher startup Orbex has a prototype, hoping to be the UK's first vertical launch.
🚀PROPULSION MANUFACTURER
The new Avio M10 propulsion system.Avio successfully tests a new generation green engine, a game changer in the development of the Vega E launcher.
Fun facts about space…
Are you looking for the upper hand in scrabble? Or, maybe you just like dropping wild vocabulary at a dinner party. In either case, here's some fun facts about syzygy.
The astronomical tables of history were focused on syzygies more than any other planetary motion.
SKTLs Discord Channel… Join the SKTLs discord community to network with other space crypto enthusiasts and stay up to date on space, SKTLs crypto and more.

The SKTLs team hosts a zoom call every Wednesday! THIS IS YOUR OFFICIAL INVITE TO SEE WHAT'S GOING ON BEHIND THE CURTAIN AT SKTLs! If you want to volunteer or just want to sit in and listen, click the link below on Wednesday's at 2pm EST and the host will let you in.
SKTLs weekly team meeting