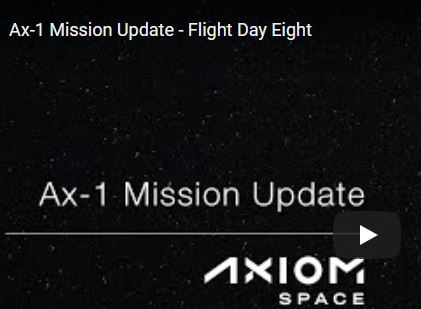 "I'm addicted to space jokes, but someday I'll over-comet!"
credit- redbubble.com
Space News
NASA Roll's Back The SLS
The Artemis 1 Space Launch System has been further delayed, repairs needed.

China Launches 2 And Lands 3
China latest launches were only six hours apart, as astronauts return to Earth.

NASA & SpaceX Launch Delay
Date adjustment provides mission teams more time to finalize prelaunch clarifications.

Chinese Satellite Reappears
A stranded Chinese satellite, seemingly lost, has been found in operation mode.

Doctors Beamed Up To Space
New form of communication is just the beginning for future space missions.

Apollo 16: Celebrating 50 Years
Fifty years ago NASA landed on the moon, here's the retold story.

On This Day In Space!
April 18, 2014: NASA crashes into the moon.
SPACE STARTUP AND PRIVATE COMPANY NEWS

ROCKET MANUFACTURER, SATELLITE RIDESHARE
SpaceX launches U.S. spy satellite.The NROL-85 payload is the 148th launch of the Falcon 9 for SpaceX, and it's the rocket's 14th mission this year.
SATELLITE MAUFACTURER
Astranis eyes military customers.San Francisco-based startup Astranis is taking advantage of the diversification in military communications.