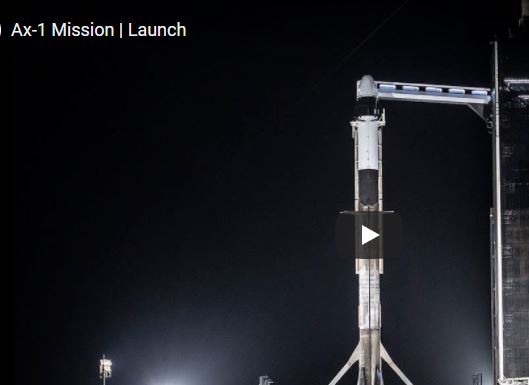 "What happened to the alien who stepped in gum?
It got stuck in Orbit!"
credit- rd.com
Space News
Ax-1's Private Mission
The Ax-1 mission sent the first crew of private class astronauts to the ISS today.

NASA's Artemis 1 Moon Mission
The first test flight of the new Space Launch System megarocket and the Orion crew capsule has been long awaited.

Space Traffic Management
Operators of LEO sats are bracing for a storm of debris.

NASA's Ingenuity Helicopter
The Ingenuity Helicopter continues to set the precedent, traveling to an ancient Mars river delta.

Candidates For CubeSat Space Missions
NASA has selected eight small research satellites from seven states.

US Space Force Releases Decades Of Bolide Data
New data collected by U.S. government sensors on fireball events and NEO's (near-Earth objects).

On This Day In Space!
April 8, 1964: Project Gemini begins a new era in spaceflight.
SPACE STARTUP AND PRIVATE COMPANY NEWS

SPACE DEBRIS-REMOVAL
Astroscale's debris-removal demo. Astroscale plans to follow through on an attempt to capture a small sat posing as a piece of space debris, amidst ongoing technical issues.
SATELLITE MAUFACTURER
E-Space's sustainable megaconstellation plan. Startup E-Space is preparing to deploy the first satellites of its megaconstellation, on a Rocket Lab mission.